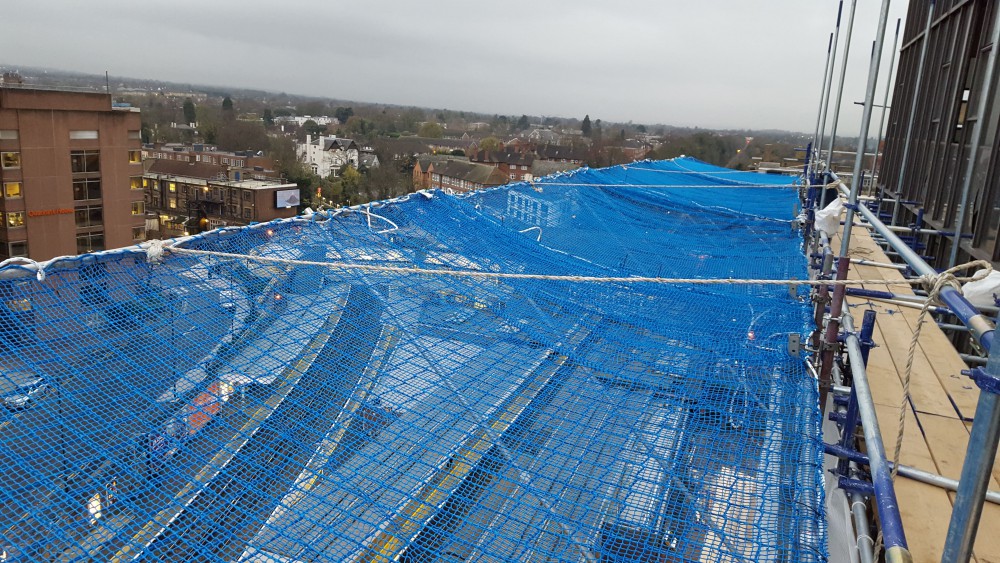 We can assure you that the netting we make for you always meets your needs because we make it to your specifications. That's why our longstanding and well-established company with nearly three decades in the field is one of the most respected construction safety net suppliers in India. We can meet your needs while exceeding your expectations.
When looking for construction safety net suppliers in India, look no further than our company. Working with us will prove simple and productive for you. Contact us now for more information on how our companies can work together for improved safety with the best possible netting.
Construction Safety nets are custom built to customer specifications. Construction Safety nets are made of 12mm border rope and 6mm or 8mm inside rope having mesh size of 4 x 4 inch. Blue HDP net is fixed on it. Standard or custom made to any length or width. It is used for high storey buildings to prevent fall of debris, workers and valuable equipments. We have wide range of Safety Net for Construction.