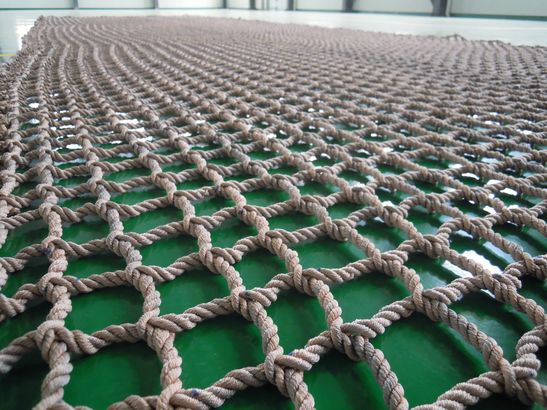 If your business requires scramble safety net choices or stamped safety nets, there's no better place in India to turn than our company. We have a long history of making nets of many different kinds, and we look forward to the opportunity to customize a solution to your needs.
Turn to us for scramble safety net choices and stamped safety nets that meet your needs while exceeding your expectations. Plus, working with us means expert customer service that makes the whole process a true pleasure. Why not contact us now for more information on how our companies can work together for everyone's benefit?
Scramble nets are made of polypropylene rope and polyamide nylon ropes of 18 mm or 20 mm dia. Scramble nets are fabricated in tucked type with 10" x 10" mesh size. FRP cores of 50 mm outer dia with PU floats are provided at every 4 meters. One end of the net is provided with three spring hooks and Dee shackles.