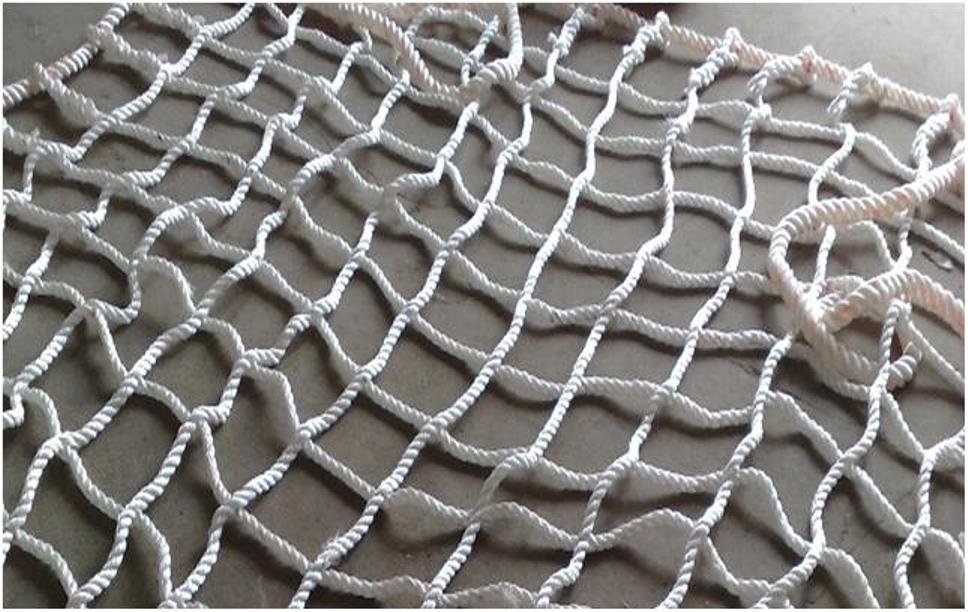 Manufactured to the precise specifications you provide to us, our gangway nets from India are a necessary safety measure that can't be overlooked. Turn to us for affordable and high-quality gangway nets from India that precisely meets your needs while exceeding your expectations in every way.
Plus, our quality gangway nets and all other products come with expert customer service designed to make the selection and customization process as easy as possible. Working with us means working with the best in the business, and it's a difference you'll notice. We're here for you to meet your netting needs. Simply contact us for more information.
Gangway Nets is manufactured from polypropylene rope of tested quality; Generally border rope is of 12mm & inside rope of 8mm PP rope. 4"x 4"/ 3" x 3" mesh size, As per your size and specification. Srivallabh is leading manufacturer of Gangway Nets.