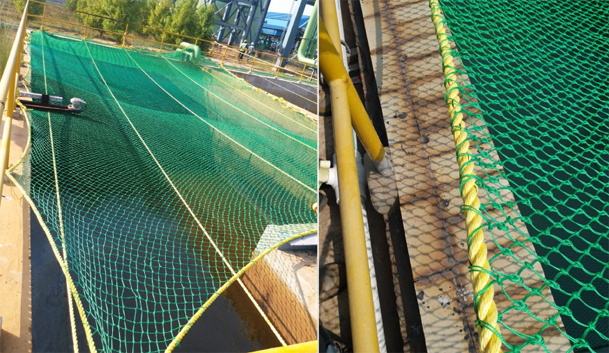 Double cord safety nets including swimming pool nets are made of the highest quality materials to ensure complete safety and reliability. When you turn to our company, you can be sure you're working with a world leader in double cord safety nets and swimming pool nets. Why not turn to us as so many others have?
At our company, everything we do is geared toward creating custom solutions that meet customer needs and exceed your expectations. We're here for you when you need us with great solutions sure to stand the test of time. And you can be sure that working with us will be a true pleasure.
Double Cord Safety Nets have diamond type hand woven mesh crafted by our skilled workers. The meshes are woven with two parallel twine of 2 mm diameter thickness that is why it is called 2 mm double cord net. Border rope and tie ropes are made of tested quality yellow polypropylene rope. We also manufacture Swimming Pool Net.