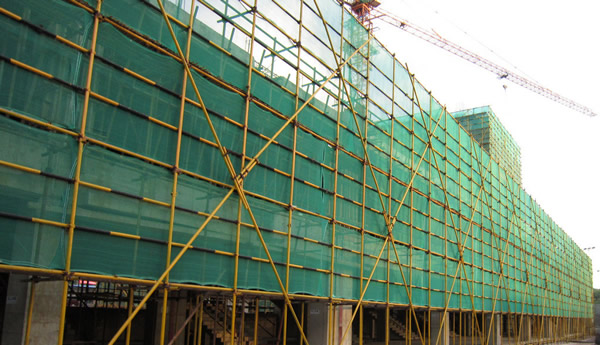 Our weather-resistant and reusable scaffolding nets are similar in many ways to shed nets, and we're pleased to be a respected scaffolding nets and shed nets exporters. Depend on our products to ensure the safety of your people and equipment as well as those down below. We have a long history in the many ways netting is used for protection.
May we be of service to you? Turning to us means you get the very best quality, excellent service and fair pricing. Plus, we're always here when you need us with products to match your needs.
Scaffolding / Shedding Net is a temporary framework used to support people and material in the construction or repair of buildings and other large structures. It is weather resistant and re-usable.It comes in green colour with a size of 50m x 3m roll..