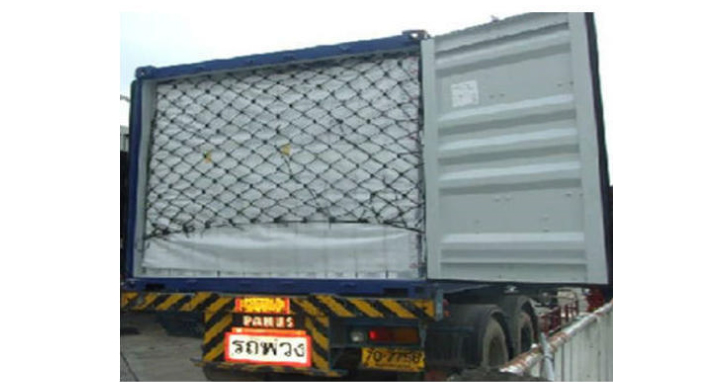 To make sure your products stay in one place and don't fall from their container or vehicle, container safety nets are available from our company that is sure to meet your needs while exceeding you expectations. Unlike some other kinds of netting, container safety nets are meant to be used again and again to protect your cargo and to protect other vehicles on the roadway from falling cargo.
At our company, we're here for you with container safety nets to your specifications so you can protect your precious cargo and ensure complete safety for your workers, other workers who unload your products and the traveling public.
Container safety nets are 8ft x 8ft mesh size and easy to use and reuse. Container safety nets prevent cargo for moving in transit. These nets are used for protecting goods from dropping from trailers and containers.